From your AntsRoute account, you can delete a planned work order. Here is an example of the steps to follow from the "List of work orders" tab:
Go to the "Organize" module.
Click on the "List of deliveries" tab.
Select a period.
Find the work order to delete and click on "...".

Click on "Delete".

Choose one of the following two options:
Archive (the work order can be replanned) ;
Permanently delete.
Click on the button "Confirm".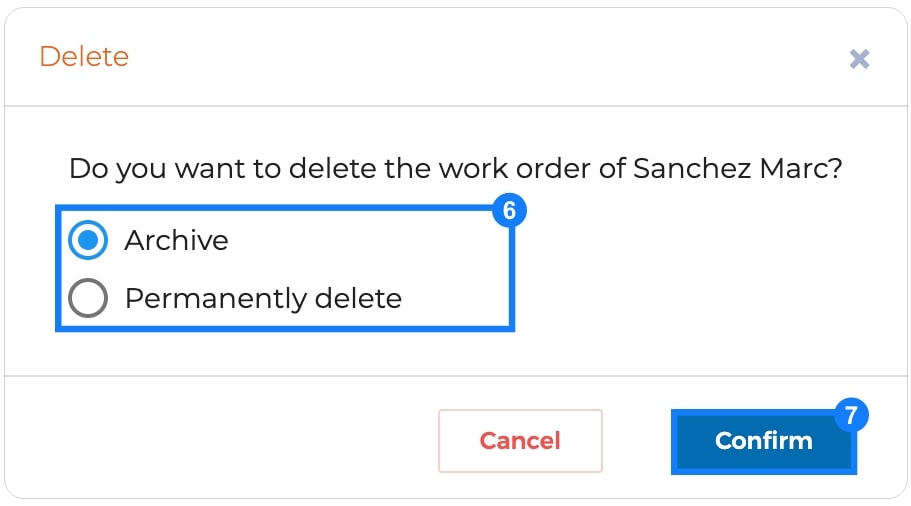 Note: The work orders that have been archived are displayed as "deleted" in the table and can be rescheduled or added to the work order basket.