The analysis module in the AntsRoute interface gives you access to indicators regarding the costs of your routes. 💸
To view these statistics, just follow the steps below:
Go to the "Analyse" module.
Click on the "Statistics" tab.
Click on the "Costs" tab.
Select the period for which you want to display the statistics.
Note: You can filter the display of statistics by driver.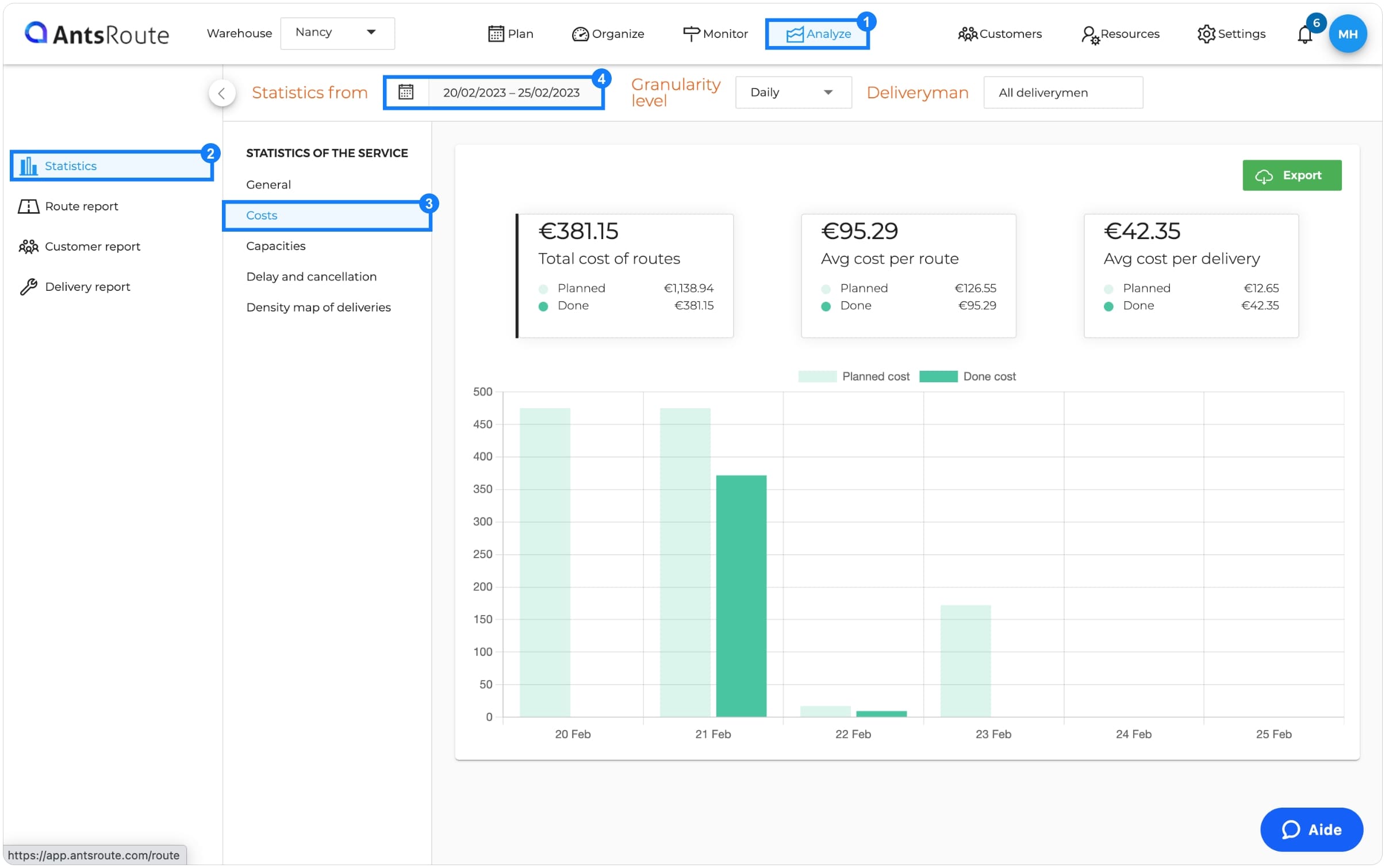 From this page, you can view the following data:
Total cost of routes
Average cost per route
Average cost per delivery