From the analysis module, you can access your route history. To do this, follow these simple steps:
Go to the "Analyze" module.
Click on the "Route report" tab.
Select a date in the calendar.
Choose a display type by clicking on the list view or the map view .
💡 Indicators allow you to see at a glance the number of kilometres planned, the number of kilometres travelled and the number of work orders cancelled for all the routes on the date chosen.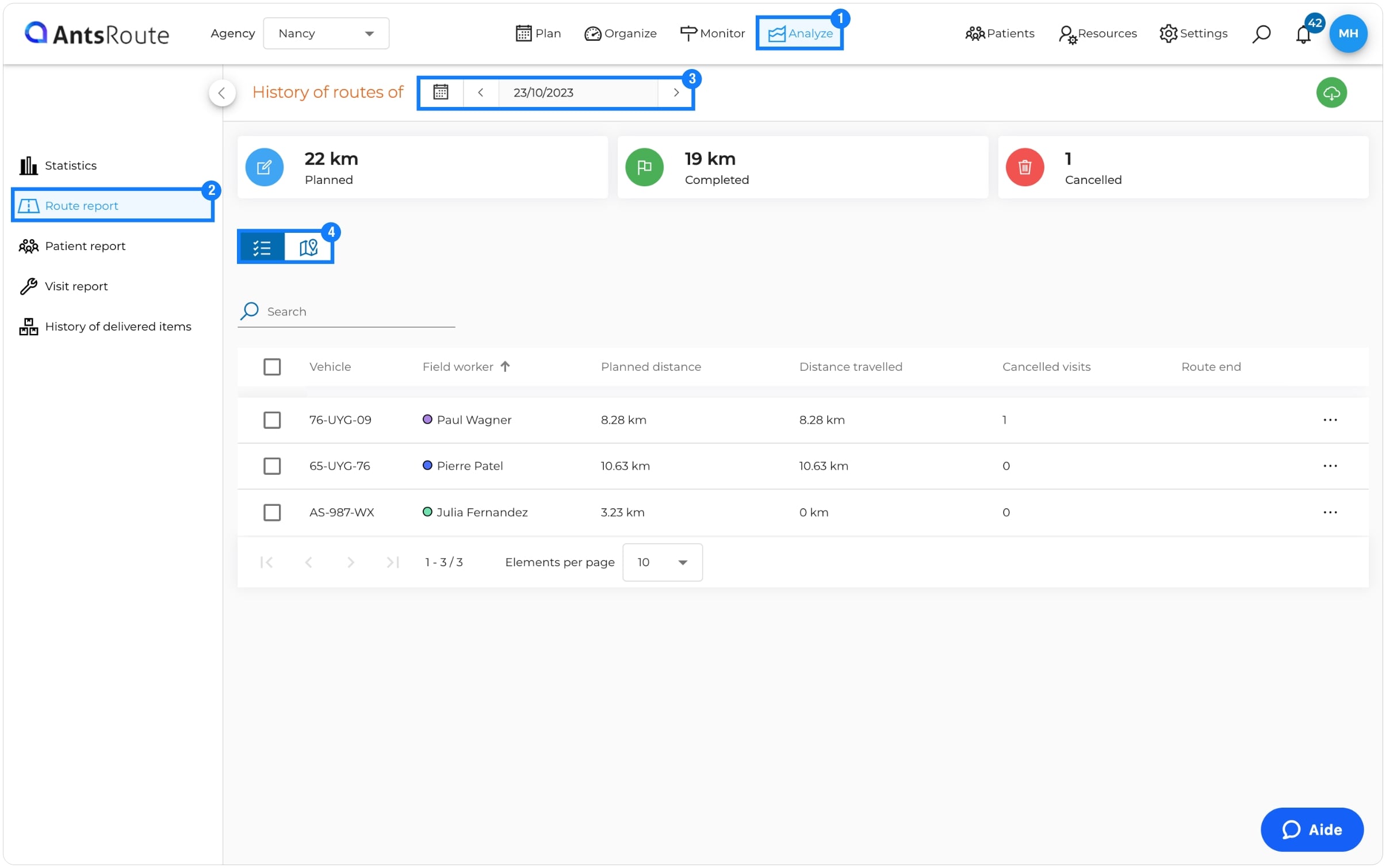 For each route, you can view the following information:
Vehicle
Field worker
Planned distance
Distance travelled
Work orders cancelled
Route end
☝️ Good to know: You can export planned routes and completed routes. To do this, select the routes in the table and click on the "Export" button.
☝️ Good to know: You can duplicate a route on a new date by clicking on "..." > "Duplicate route".
☝️ Good to know: Other actions are available by clicking on "..." > "Route details". From the list of work orders completed, you can cancel or confirm the completion of a work order, put a work order in the basket and send a notification to the customer.