It is possible to cancel field service operations in a started route from the AntsRoute interface by following the steps below:
Go to the 'Monitor' module.
Click on the tab 'Map'.
Identify the route in which a task must be canceled and click on '…' and 'Route's detail'.

Identify the task to cancel and click on '…' and 'Cancel'.

If necessary, add 'Comments' and select the 'Cancellation reason'.
Click on the button 'Confirm'.
Note: The cancelled field operation is then displayed in red at the bottom of the list of tasks.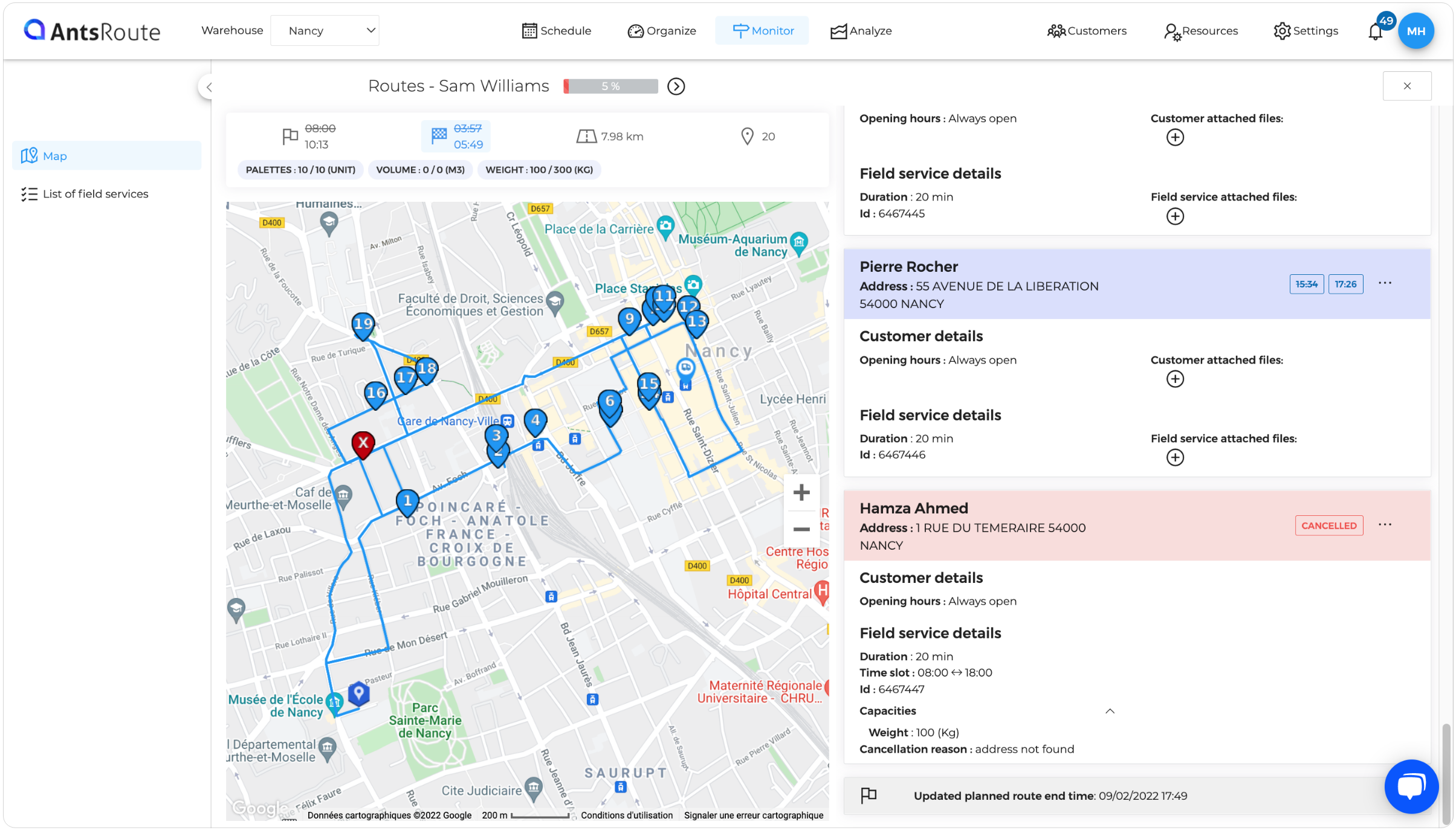 Note: The field worker receives a push notification on his smartphone and on the AntsRoute mobile application to let him know that a task has been cancelled.
Note: The cancelled field operations can then be rescheduled from the 'Cancelled field services' tab of the 'Schedule' module.