The skills make it possible to manage the specificities between field workers and the different orders to complete. Indeed, some orders require one (or more) skills to be completed by a worker. It is therefore possible to create skills that can then be assigned to field workers and when scheduling an order.
Add a skill
Go to the 'Settings' module.
Click on the tab 'Skills'.
Enter the name of the skill.
Press the 'Enter' key on your keyboard.
Note : The skills which are used in a service type can be deleted only after the type of service using that skill has been deleted.
Assign a skill to field workers
After having added skills, it is possible to assign them to field workers.
Go to the 'Resources' module.
Click on the tab 'Field workers'.
Click on '…' and 'Edit'.

Check the boxes corresponding to the skills to be assigned.
Click on the button 'Save'.
Selecting skills when planning orders
Assigning skills when manually scheduling orders
When a skill is required to complete an order, select that skill from the 'Skills' drop-down list of the order adding form.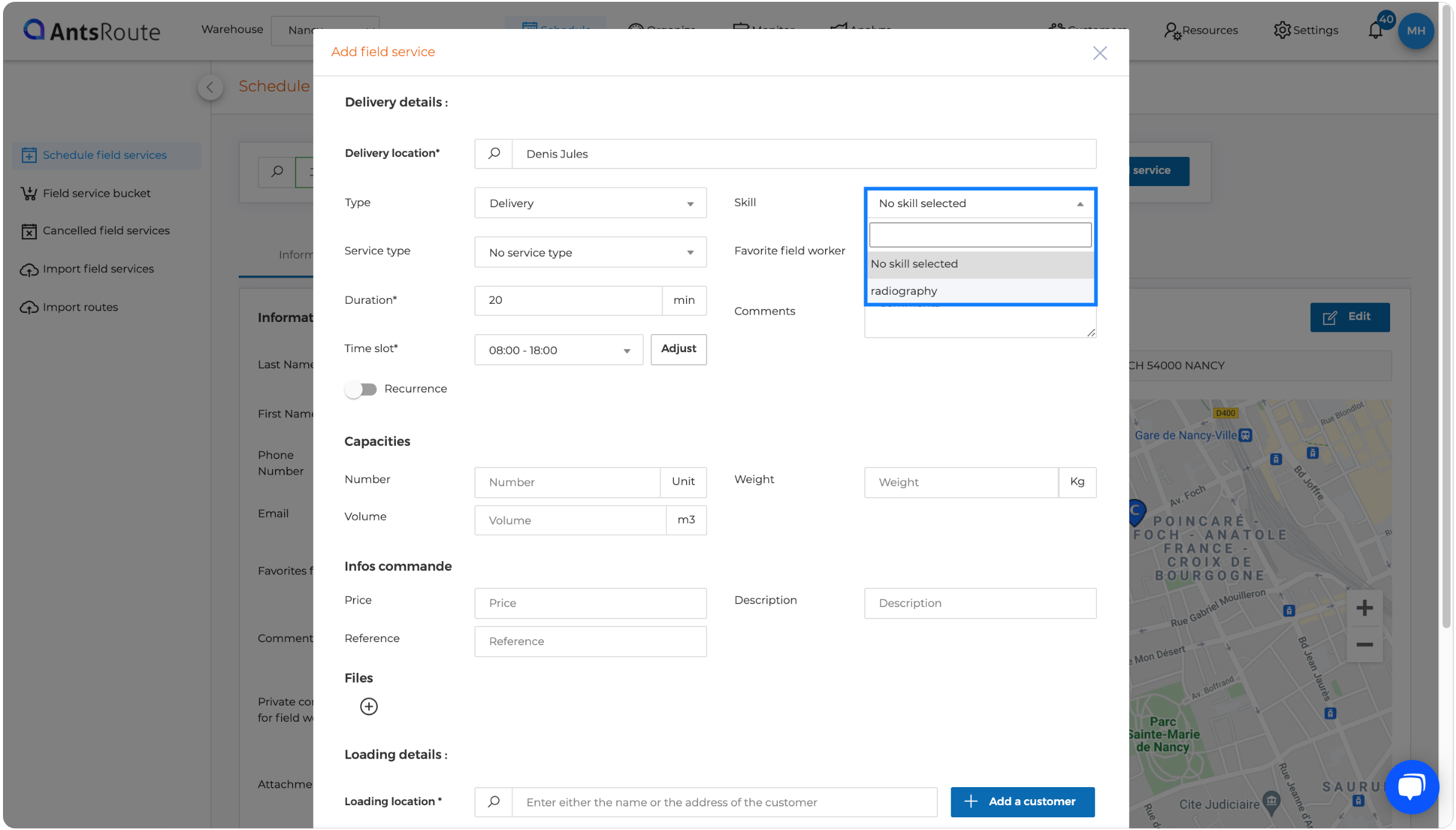 Assigning skills to an order in the import file
The skills can also be assigned to orders in the import file. It is only required to add in this file, a column Comp_XXX with XXX corresponding to one of the skills defined in the 'Skills' tab. For example, Comp_Gas. Then, it is only necessary to indicate if the skill is required to complete the order with 'YES'. If not, 'NO' must be entered in the cell.