The AntsRoute mobile application is available in offline mode. The objective of this feature is to allow your drivers who are in an area without network coverage to continue their operations in easily (view data of routes, validate tasks, attach proof of delivery, etc.). 🚫
How does offline mode work?
If your smartphone has an internet connection, you can view all updated data in real time from the AntsRoute mobile application. If you no longer have network coverage, you can still view the data that was available before you lost the internet connection. In addition, changes made from the mobile application are stored and synchronised with the server as soon as the network is available again.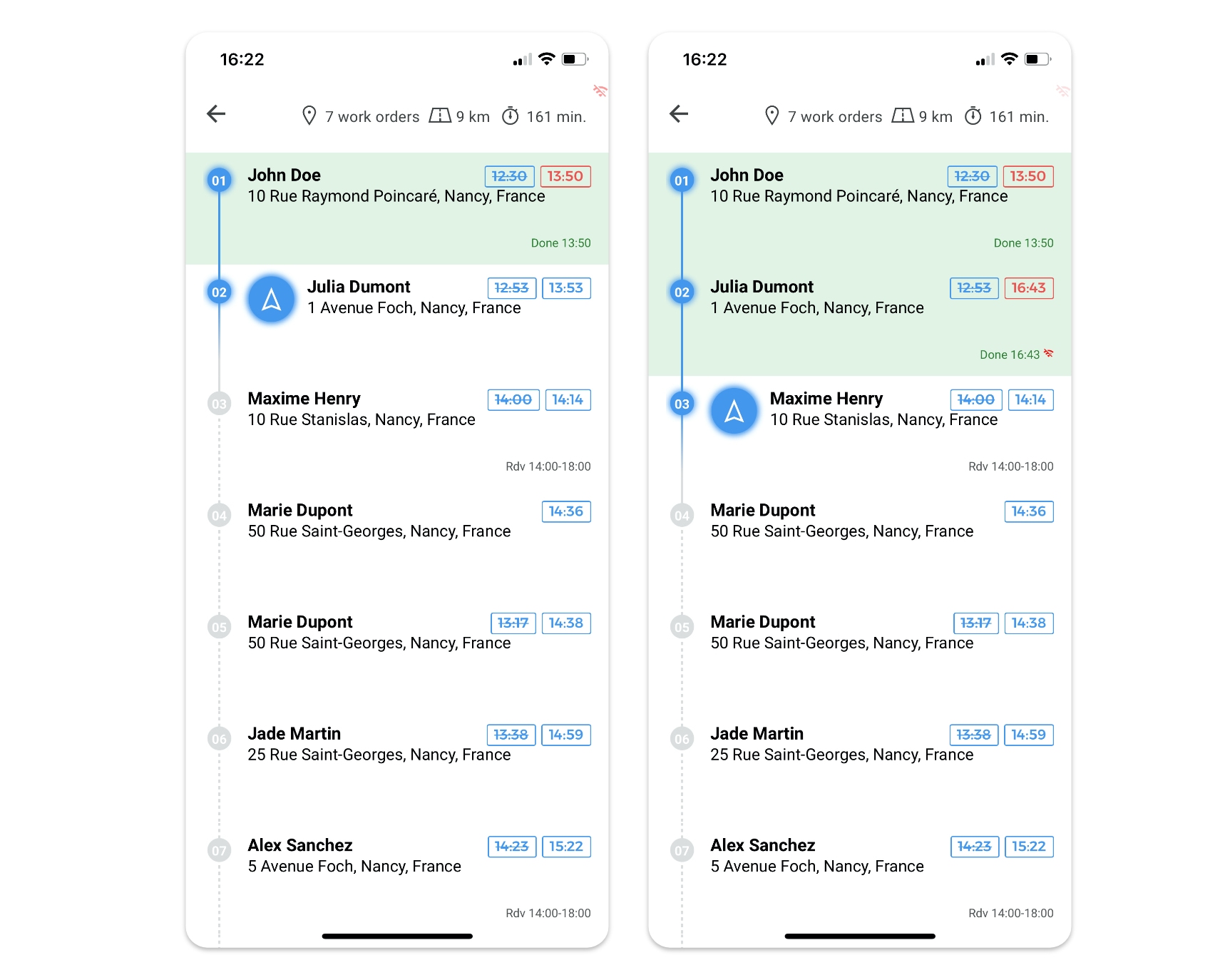 What happens when your driver performs an action offline?
If your driver loses his internet connection, a red icon is displayed at the top right of the screen.
All the changes made in offline mode are saved.
Once the internet connection is available again, the changes are synchronised and the proofs of delivery transferred to the web interface.
The driver receives notifications and views any changes made by the administrator from the web interface.
What actions can be carried out offline?
Access the list of work orders for the route.
View the details about works orders and customers.
Validate the completion of work orders with proof of delivery (photos, comments, signature, etc.).
Cancel work orders.